Sealing Your Pots
Why Do I Need A Sealer?
A sealer adds to the overall strength of your pots by sealing the inside of your pots to protect against naturally occurring efflorescence.
What Sealer Should I Use?
We can supply you with an amazing quality Bondall Bitumen Sealer to offer the maximum sealing strength possible shown below.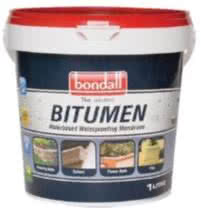 How Much Does Sealer Cost?
1L Tub is $29.95 inc GST each
4L Tub is $79.95 inc GST each
10L Tub is $149.95 inc GST each
Brushes can be supplied to apply the sealer for $2.50 each
How Much Sealer Do I Need?
Speak to one of our trained professionals who can advise on the right amount for your project.
How Do I Apply The Sealer?
The following information is from the Bondall manufacturer on the correct application of bitumen sealer
Tack Free drying time in 60-90 mins
Recoat: 2-4hrs
Dry Film: 24hrs
Backfilling soil: 4 days
Immersed Areas: 21 days
Recommended 2 coats applied at different directions
Based at an ambient temp of 20c